Representing Flowers from the Farm at Hampton Court Flower show as an Flower School Ambassador
Last Saturday was a long and fantastically exhilarating day, as I represented Flowers from the Farm as an Ambassador in their Flower school in association with the RHS at the Hampton Court flower show.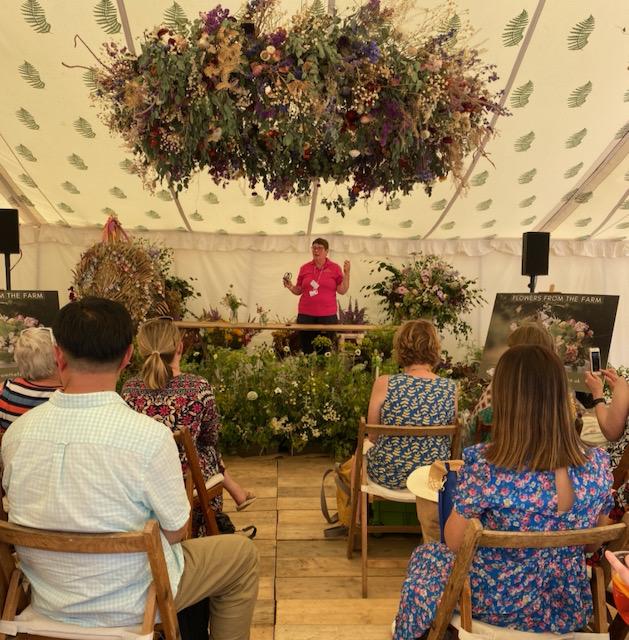 Saturday was the last day of the show, and the public had already have floral demonstrations from the likes of Shane Conelley, Simon Lycett, Leigh Chappell, Rebel Rebel and lots of Fftf farmer florists as well.
I'd been asked to supply flowers on Saturday for a Floral Artist Alice Mcabe, and to bring ingredients for the buttonholes that the public were making. So I loaded the van and made my way up to Home park at Hampton Court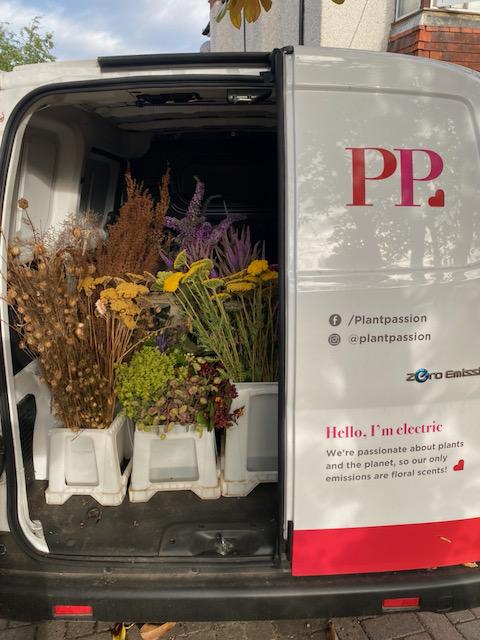 Alice was making an art installation with a mixture of dried and fresh but suitable for drying flowers. She'd spent a long time at the flower field earlier In the week, taking in all the flowers grasses and textures that we had available. Her floral art, was a balanced piece (not designed to be outdoors or in a breeze) That was based on 2 reclaimed copper boiler bowls, and the "mechanics" were the dried framework from a Hydrangea Petiolaris. It was a very different floral display from those earlier in the week with Roses, and sweet peas, but absolutely fascinating to see Alice working with the different types of materials. My photo doesn't do the artwork justice, so here is the link to Alice's post about it.