Sweet Peas for scented bloom all through the summer
Yesterday we finished off the 2020 season, took out all the remaining Chrysanthemums from the polytunnels, cut back the Rudbeckias, and planted the Sweet Peas.
I was asked lots of questions about the sweet peas we were planting, so I thought I'd let you know about the varieties that we plant through the year and how we look after them, so that we can have sweet peas flowering from late April until late August, or sometime September.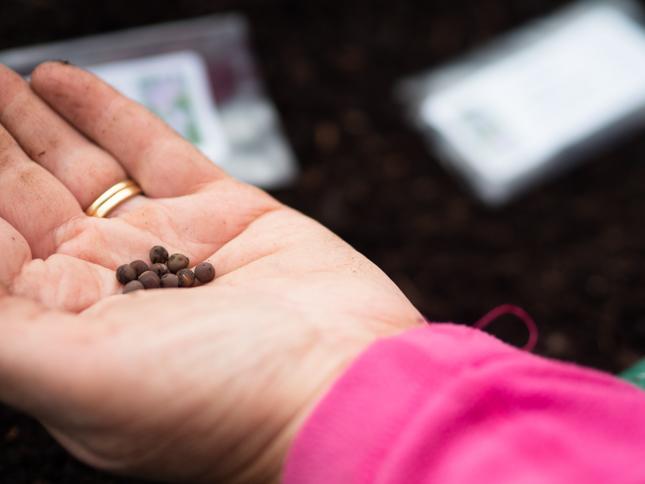 The plants we put in yesterday were sown in early October. They are a specialist variety called Winter Sunshine, and we get our seeds from Owls Acre Seeds. These are best grown in a glasshouse, but we get away with them in a polytunnel by giving them lots of TLC. You can also sow Spencer varieties in October, or Modern Grandiflora varieties if you've got somewhere sheltered to put them. My favourite supplier for these is Johnsons Sweet peas as I've always had excellent germination rates.
They are grown up some very ugly metal Heras Fencing. Which doesn't look good, but makes tie-ing them in (well tucking them in) very easy. Don't worry if they look very sad for a couple of weeks after you plant them, they always sulk until they get their roots down. These will start flowering in April and will flower through to June.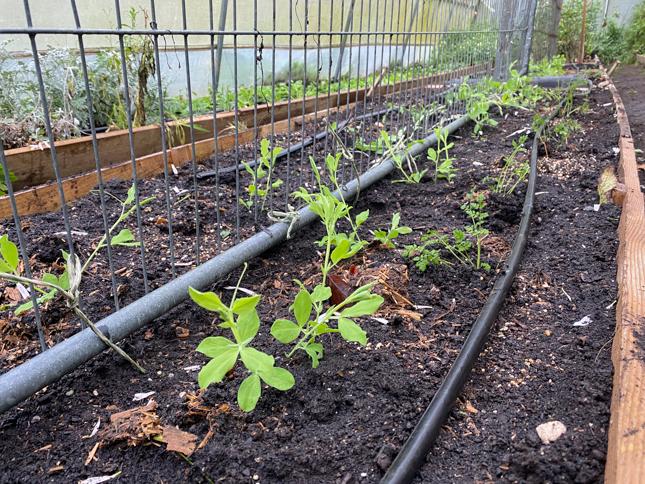 As soon as these are tucked in, I start my next varieties. They'll be sown in the greenhouse, and I like to grow them cold, so I don't give them heat. (I am in Surrey which is Southern England). Here's how I do it. - I use peat free compost, and add Vermiculite to make it very free draining. I pack lots of compost into the pots, and then sow 5 or 6 seeds in each pot. I used to use root trainers which were good, but when the plastic root trainers gave up after about 10 years I swapped over to deep recycled pots.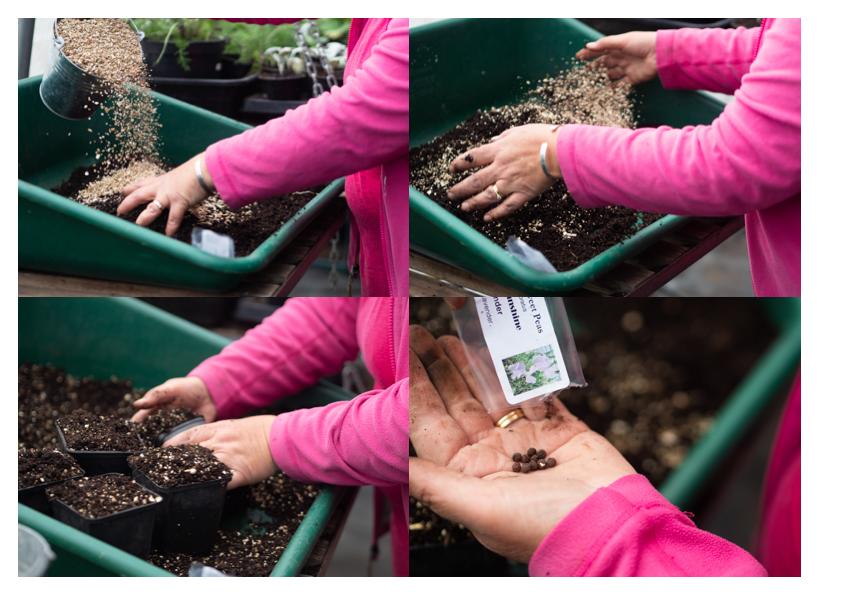 When they've been sown, I water them very well, the vermiculite helps them drain.
My favourite varieties for this sowing session are April in Paris, Noels Sutton, Invicta and High Scent.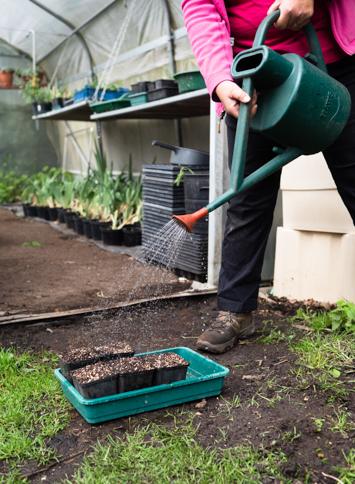 These will be planted in outside beds at the farm in March, and will hopefully be flowering as the Polytunnel varieties slow down.
I'll plant the next batch in March, which will germinate a lot quicker, and will be ready to be planted out within 8 weeks. Hopefully, this will work out to a summer full of Sweet peas.