The first wedding weekend of 2020
So 2020 has been a different wedding year to normal. In a usual year the first of the seasonal flowers go out in April, or even March, to decorate spring nuptials, so the first wedding of the year on the 10th of July has meant that I've had more time than normal to think (maybe overthink) about our offerings.
Emily and Matt had meant to be wed in June, and we'd been planning a bright coloured wildflower meadow feel. I'd been sent pictures of cornflowers, and lupins, and nigella, and I thought we might even have the last of the ranunculus hanging on in there.
As it was all of those were gone, so that word pivot came out again, and not only did our bride and groom have to change all their wedding plans completely but I trusted in the field to give me just what I needed.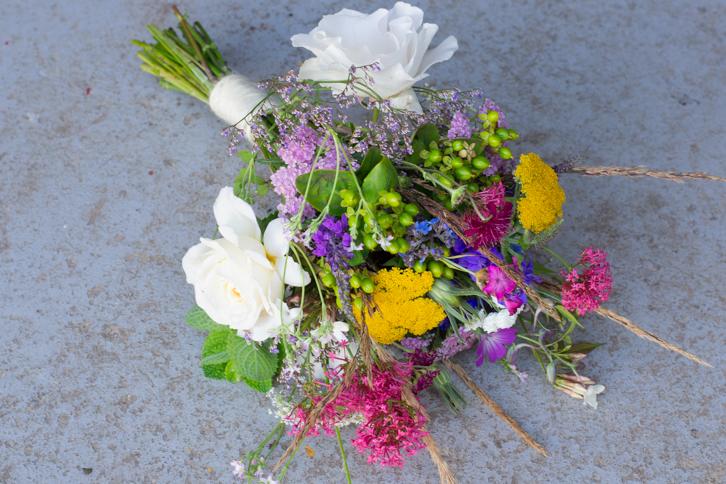 The wildest looking of our Roses is Margaret Merrill so she had to be included. The bright pink of the corncockle, centranthus and the yellow of the achillea fulfilled the multi colour look, and the berried hypericum and grasses rising above the flowers made if feel more meadow/ wild flower field like (although it looked tidier than the grasses on my field) I couldn't resist adding some scented Jasmine, maybe more cultivated than most, but beautifully scented.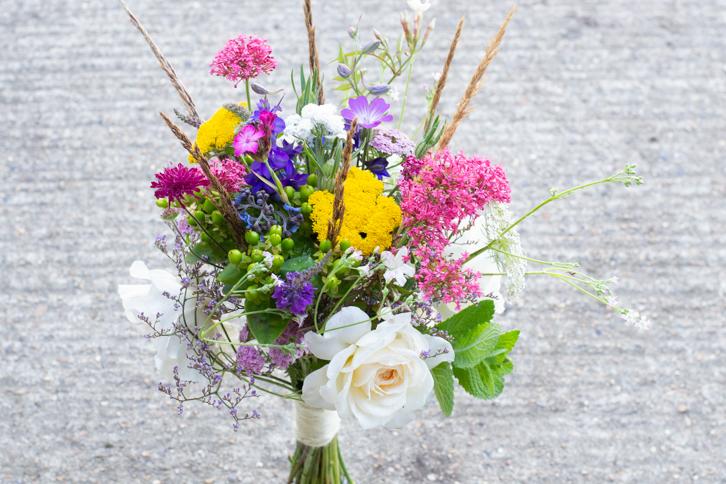 I'd been sent a photo of Matt's tie, which had pink, blue and green, so the buttonhole had to go with that, and I used the hypericum berries to tie the bouquet and buttonhole together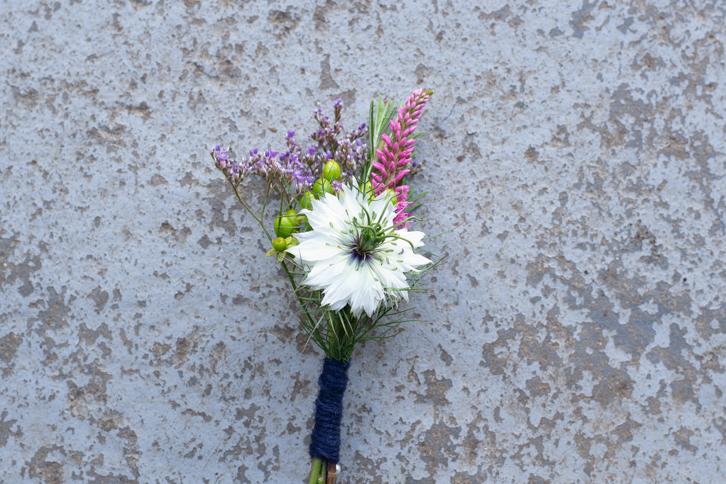 One thing has stayed the same though throughout this lockdown period, and we do get the nicest possible brides and their families wanting flowers from Plantpassion,
my message the next morning was
"Hi Claire,
I just wanted to say thank you for my bouquet - it is absolutely beautiful and exactly what I was after!"