Winter wreaths from all natural Surrey grown materials
December is wreath making season here at Plantpassion, and although this year we haven't managed to do our cosy workshops in conjunction with High Clandon Vineyard, we can offer a DIY wreath kit if you want to use our ingredients and make your own with a glass of something in your hand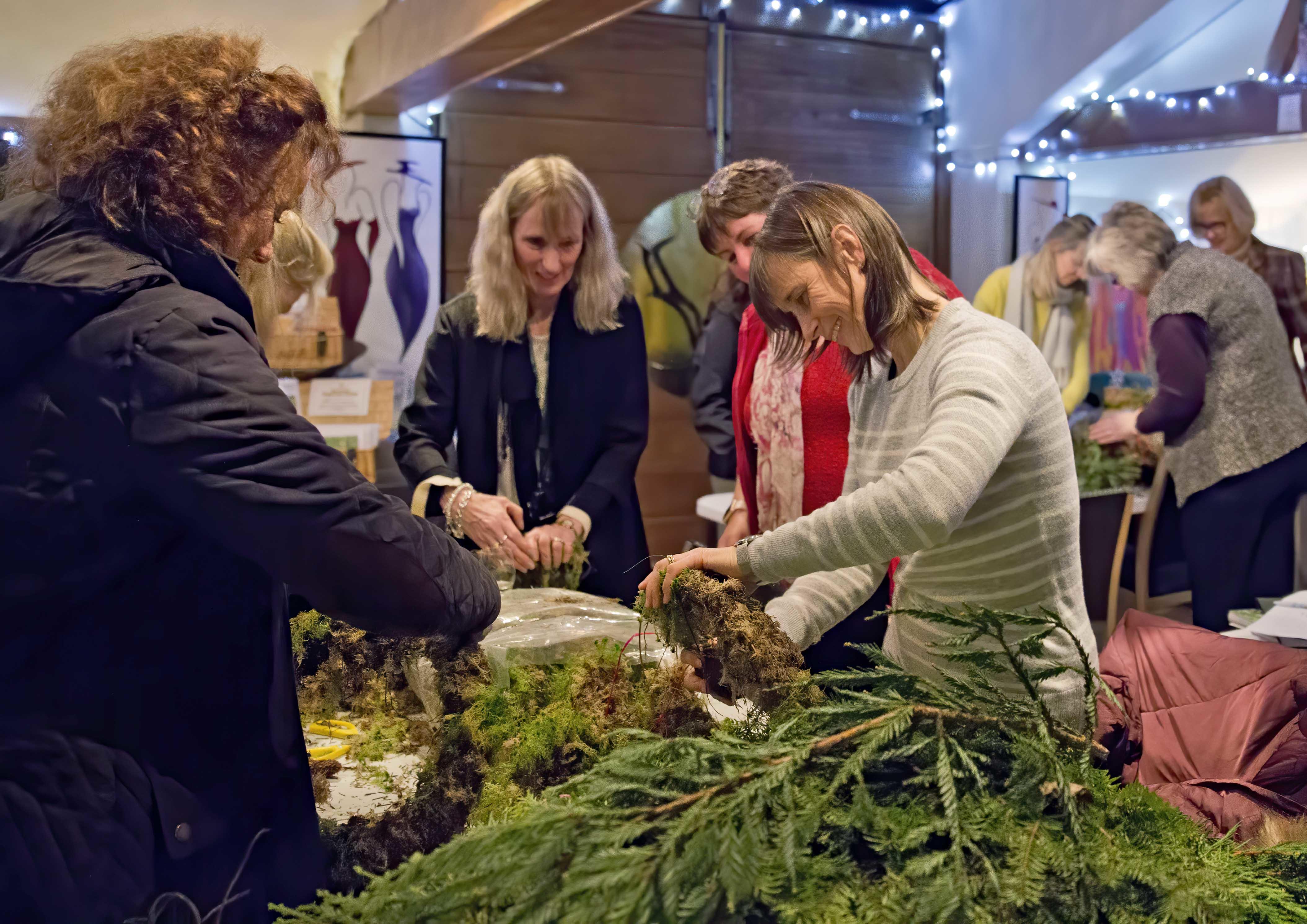 (Last year's fun, - we're hoping we can be back at High Clandon in 2021)
Our decorations are natural bling, with Rosehips, crabapples and dried chillis instead of dried orange. Pine cones collected locally and poppy seed heads and teasels instead of lotus heads, and curled Eucalyptus bark instead of cinnamon sticks.
We also love using our grasses, Vibrunum and Ivy seed heads and lots of Rosemary and Eucalyptus for scent.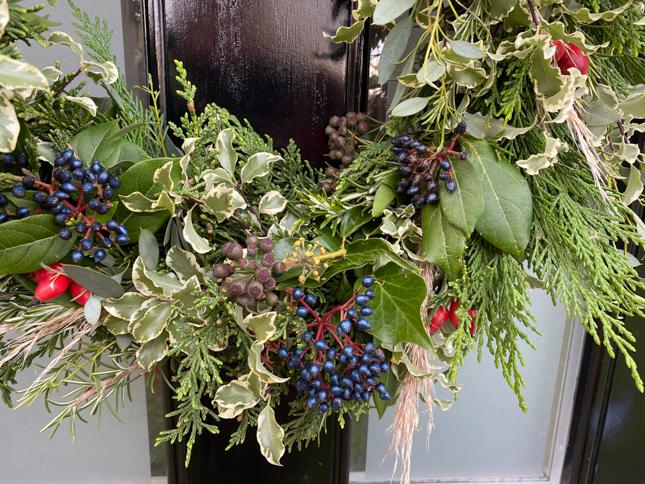 Our winter wreaths have become more and more sustainable over the years, and we now make our door and table decorations on our own Hill top farm grown Willow, with all Surrey grown foliage. Tied with natural wools, these rings can be put straight on the compost heap when you've finished with them without having to unwind or unreel or take off any plastic or uncompostable ingredients.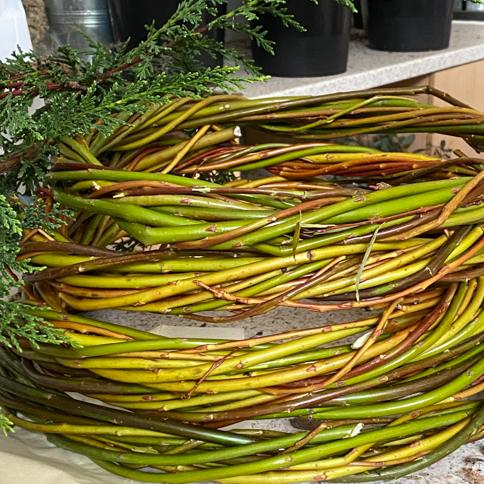 If your front door isn't yet dressed for Christmas, do get in touch and we'll make you something Sustainable, Surrey grown and bespoke for your Entrance. - More details here