Wreath Designs and Christmas ideas
This year all our Christmas wreaths and dried flower designs, are totally locally grown, chemical free and biodegradable. We're using no wire, only our field grown willow and twool to hold the wreaths together, so when you're bored of your wreath you can compost them or bring them back to us to compost.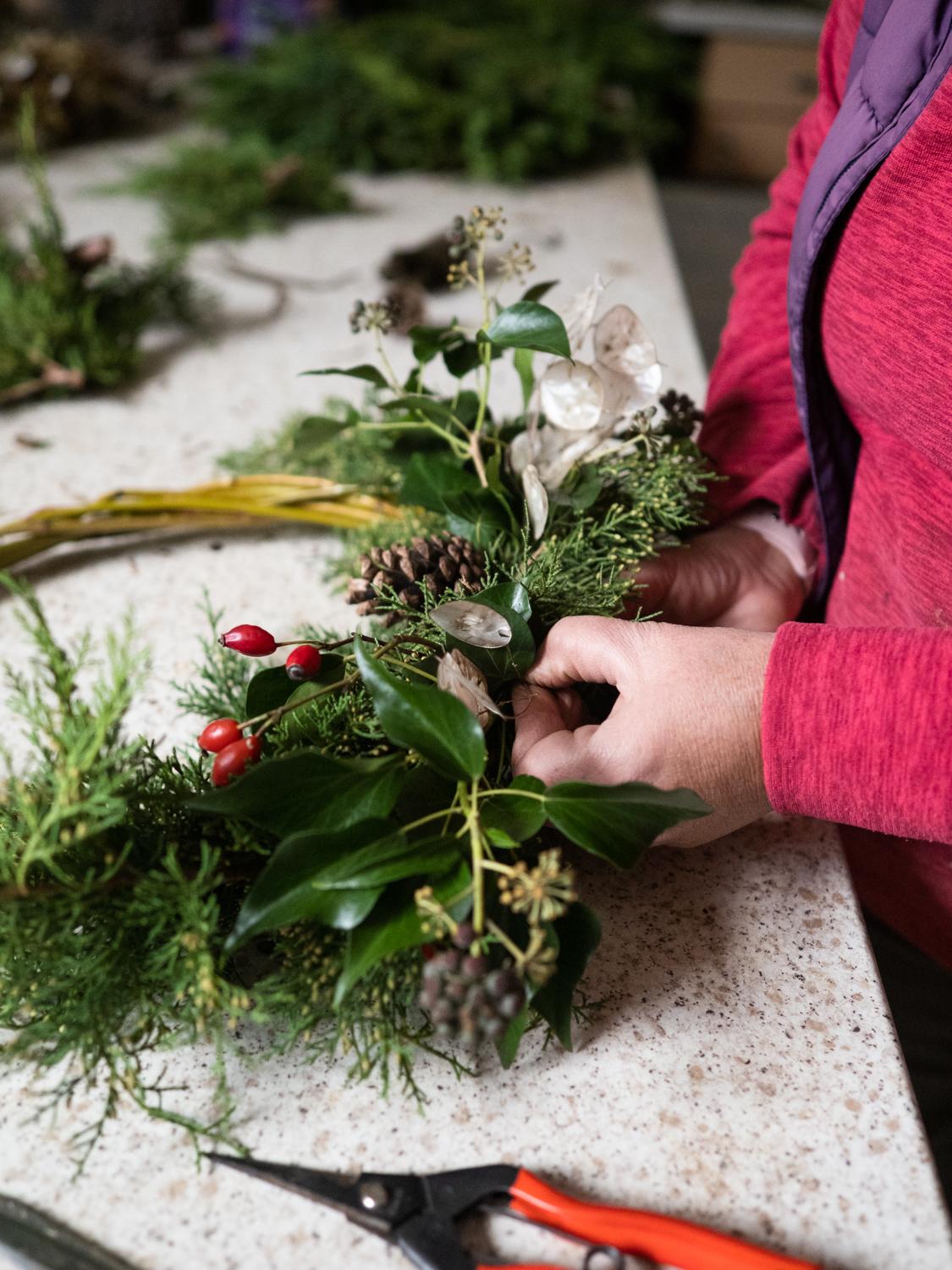 Each of our wreaths is totally individual, so although we can show you examples, they'll all be totally different. Everything is freshly picked, and if kept outside these will easily last until 12th night, or in my experience actually a lot longer.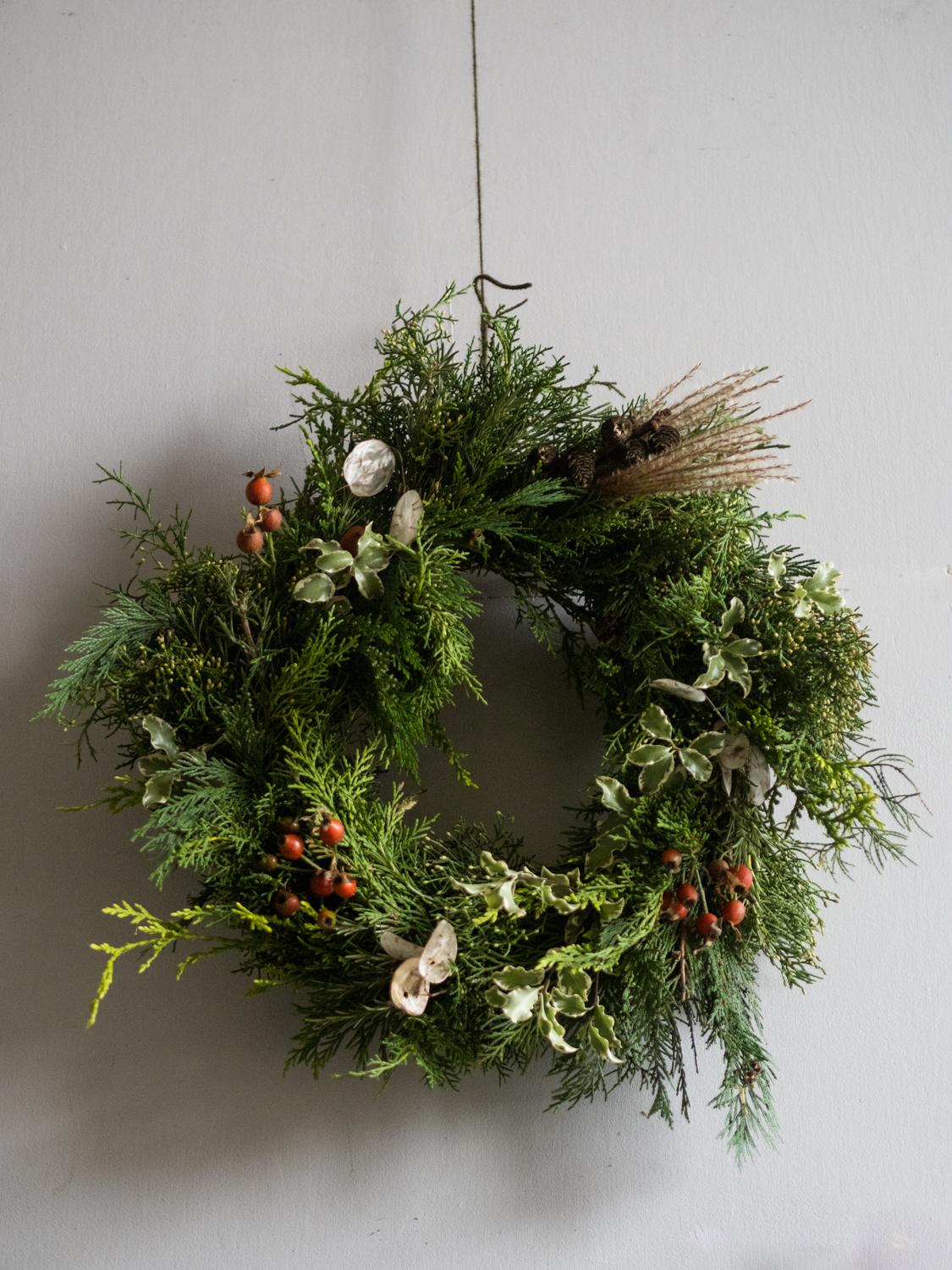 If you want to have a go at making or decorating yourself, we've also got willow rings and conifer wreaths for you to decorate from your garden, or with your baubles.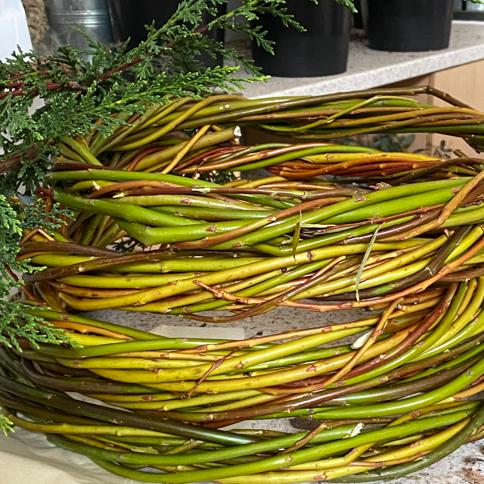 Sustainability is really important to us, so these are zero plastic, totally biodegradable, no air miles, and absolutely beautiful.